Looking for something special to serve when your boo comes over to "Netflix and chill" later tonight? We've got you covered! Here are our suggestions for which drinks to sip while watching these 10 binge-worthy Netflix shows.
1. Orange Is The New Black & Menage A Trois Red Blend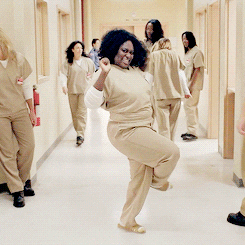 Orange Is The New Black is a Netflix original dramedy series, based on the true stories of Piper Kerman's memoirs, and her time in a federal women's prison. It premiered way back in 2013, but the fifth season was just released in June of 2017.
2. Stranger Things 7 & Maker's Mark Bourbon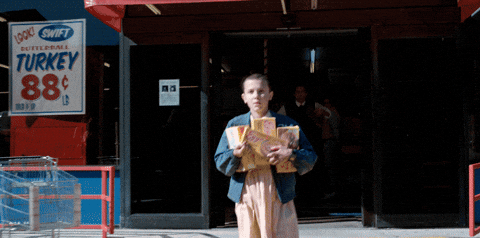 Stranger Things is a Netflix original sci-fi-horror series, that follows a group of Midwestern kids in the 80s around as they investigate the disappearance of a young boy. It's basically Twin Peaks meets Super 8, and it's awesome.
Next time you're looking to binge Stranger Things, do it in style! Crank up the 80s music! Make some slushies! In September 2017, a pop-up restaurant in Chicago opened called The Upside Down, featuring a few choice Stranger Things inspired cocktails. One of our favorites was the "Eleven's Eggo" Cocktail — a slushy (duh) made with bourbon, maple syrup, and an Eggo garnish. If you're looking for something to sip that won't give you a total brain-freeze, try pairing the slushy with a Goose Island's GI5-5538 red ale. C'mon, you know you want to see what's behind the Curiosity Door…
3. Mad Men & Old-Timey Cocktails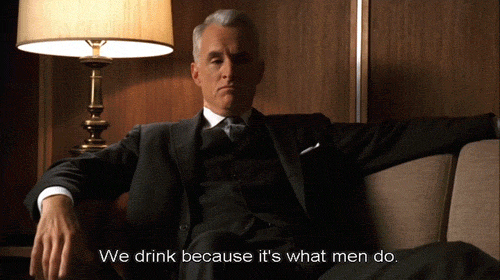 Mad Men is a period drama on AMC that premiered in 2007. Primarily set in the 60s, Mad Men follows the careers of several advertising executives on Madison Avenue in NYC, as they guzzle down cocktails, grope secretaries, and generally act like animals in expensive suits.
4 dashes bitters
1 tsp Sugar
1  Orange wheel
1  Maraschino cherry
1 splash Club soda
1 oz Sweet vermouth
5 drops bitters
4. House of Cards & Lagavulin 16 Single Malt Scotch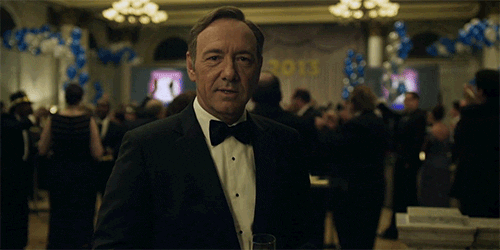 House of Cards is a Netflix original political drama series starring Kevin Spacey that premiered in 2013. The show follows Congressman Frank Underwood's career, on his ruthless quest for power. Frank is the king of manipulation and really knows how to draw viewers in. House of Cards has received 33 Emmy nominations so far, so if you haven't seen it yet, what are you waiting for?
Ok, ok… what to pair with a political drama… Oh!
Scotch
! It's perfect! It's strong and regal like Frank, plus it smells like old white dudes! If you're looking for a scotch,
look no further than Lagavulin 16 Single Malt Scotch
. This smooth drinking whisky has delicate spice flavors with hints of malt and licorice, and a long, spicy finish with notes of figs, dates, smoke, and vanilla. Enjoy it neat, while you sip it and stare thoughtfully out the window.
5. Narcos & Margaritas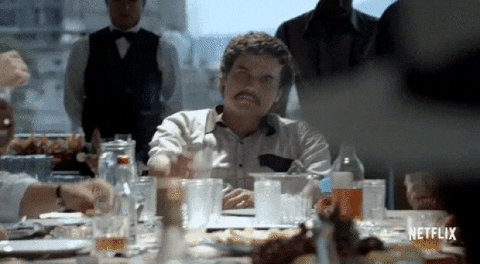 Narcos is a Netflix original crime drama that's set and filmed in Colombia. The series follows the story of drug kingpin Pablo Escobar, as he builds his cocaine empire. It's kind of an intense show, so we thought it would be fun to pair it with something a little… lighter.
1.5 cL (3 parts) lime juice
6. The Unbreakable Kimmy Schmidt & Pinot Noir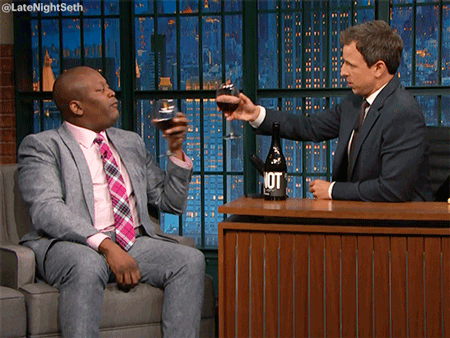 The Unbreakable Kimmy Schmidt is a Netflix original sitcom created by the one and only Tina Fey in 2015. All three seasons are currently streaming on Netflix, which makes this hilarious comedy starring Ellie Kemper (from The Office) very binge-able. The show follows Kimmy after she's rescued from a Doomsday Cult in Indiana. It sounds dark, but it's actually hilarious. Kimmy lived her whole life in a bunker underground, and now that she's free we get to watch a full grown adult experience the wonders of the world through the eyes of a newborn.
One of Kimmy's most incredible discoveries is alcohol. After her first visit to the club, she's surprised to find that "dancing is about butts now." So true, Kimmy — so true. There's also an entire music video in the show for a song called "
Peeno Noir"
— it's not what you think it's about, but it's a great excuse to crack open a bottle of
Pinot Noir
and forget about the stress of the world for a couple hours.
7. Gossip Girl & Mimosas with La Marca Prosecco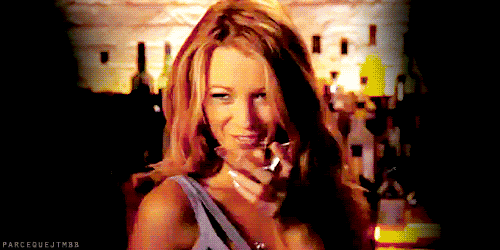 Gossip Girl is a drama series based off of the book by the same name. The series originally ran on The CW for 6 seasons. The series is narrated by Kristen Bell, and follows Upper East Side "teenage-it-girl" Serena van der Woodsen (played by Blake Lively), after returning from a mysterious and unexplained absence. It's kind of like a cross between Veronica Mars (also starring Kristin Bell), and The Real Housewives of The Upper East Side.
8. It's Always Sunny in Philadelphia & Miller Light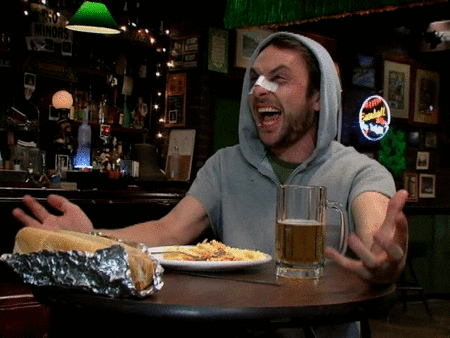 It's Always Sunny In Philadelphia is a dark comedy sitcom that premiered on FX back in 2005. Since then, it's picked up a strong cult following for being one of the most outlandish, crude, and unbelievable live-action sitcoms on television. Sunny follows around "the gang" as they get into all sorts of mischief and debauchery. It's kind of like a cross between Seinfeld, Louie, and a car accident on the freeway.
9. Black Mirror & Apothic Dark Red Blend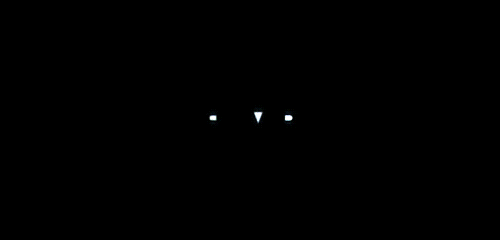 Black Mirror
is a British sci-fi horror series that aired in 2013. Then, in 2015, Netflix commissioned  12 episodes, which they later broke up into 2 seasons. One of the most interesting elements of the show is that "
each episode has a different cast,
a different setting, even a different reality. But they're all about the way we live now – and the way we might be living in 10 minutes' time if we're clumsy."
You're going to need to get yourself into a creepy state of mind for this one, so we suggest picking up a bottle of
Apothic Red Blend.
Blood red in color, this flavorful wine is a blend of Zinfandel, Syrah, Merlot, and Cabernet Sauvignon, bursting with bold dark fruit flavors, spicy notes, and hints of black cherry, vanilla, and mocha.
10. Arrested Development & Grey Goose Vodka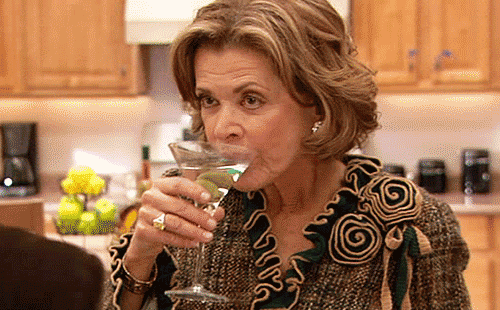 Arrested Development is a sitcom that premiered back in 2003 and quickly picked up a cult following for its smart, witty dialogue. As happens with every good show, it was canceled in its prime, but eventually, Netflix rebooted the series in 2013. AD follows the story of the Bluth family — a formerly wealthy family that survives on vodka, lies, and scamming money from the government, just like every red-blooded American household.
You've got to get up pretty early to get all "winky-eyed" by 1 o'clock, but if you start your day with a vodka rocks and piece of toast for breakfast like Lucille Bluth you'll be well on your way. Arrested Development is one of the most binge-worthy shows on Netflix. There's endless re-watchability due to the layers and layers of running gags, plus if you're drinking you'll probably miss most of them the first time anyways. To drink like a true Bluth, pick up a bottle of Grey Goose vodka, and a bag of ice for vodka on the rocks. Just make sure you finish the bottle by the end of the day — everyone knows vodka goes bad once it's opened. If you need some extra cash, there's always money in the banana stand. Oh, and don't forget an ice-cream sandwich!